Oxfam Uganda in partnership with Uganda Women's Network (UWONET) has launched the Enough Campaign aimed at ending violence against women and girls.
The launch was held at Mystil hotel Kampala on Wednesday November 5, 2020 and was streamed live on Oxfam twitter, Facebook and YouTube channels.
Listen to the campaign audio
The campaign is a ten-days (10)ninitiative that will run from 5th to 14th November 2020.
It targets young people between the ages of 18-40 years. These include young people in higher institutions of learning, youth led organisations/groups, youth activists and influencers.
Promoting social change
A formative research conducted by Oxfam and UWONET shows that in some societies of Uganda, it is considered appropriate for a man to discipline a woman. Love is not violent. Women and men deserve equal respect.
A virtual tour showing activities and participants in the Enough Campaign Launch
Therefore, as part of the campaign, the NGO will focus on transforming societal norms that promote violence against women. This will be implemented through different media platforms including social media and government like the Ministry of Gender, Labour, and Social Development.
"We have harmful social norms that are putting women at risk of physical violence and danger. They undermine the role of women in the set up of the family fabric. Let us challenge ourselves to be more than bystanders, but instead dare to say Enough to violence against women and girls". Francis Odokorach, Country Director @OxfaminUganda said.
Messages, testimonies and other information on the campaign will be shared on Oxfam and UWONET social media pages on the hashtag #FliptheScriptUG
However, as woman activist Ritah Aciro emphasizes, women empowerment requires joint efforts from all entities; both men and women, government and members of the society.
The empowerment of women is not meant to take away the power of men in society but rather to balance this power- @RitaAciro. Men need to embrace #womenempowerment not as a threat to their social status but as a welcome strategy towards betterment of society.#FlipTheScriptUG pic.twitter.com/rtpj5cLB8T

— EASSI Eastern Africa Sub Region (@eassigender) November 5, 2020
Background of the Campaign
Violence against Women and Girls (VAWG) is one of the factors that stands in the way of women's equality, affecting them physically, emotionally and economically. Statistics published by the World Health Organization show that at least one in three women will experience some form of violence during their lifetime. Up to 22% of women aged 15 to 49 in Uganda had experienced some form of sexual violence according to the 2016 Uganda Demographic and Health Survey.
The 2017 Uganda Police Annual Crimes Report listed defilement as the leading sex related crime in Uganda, with Lira and Gulu registering the highest cases. Rape is equally prevalent with an average of 1,000 cases per year.   In most reported cases of physical violence, the perpetrator is a current husband or partner.
The Enough campaign has been launched mainly due to the inefficiencies in combatting such violence. Among them is the ineffective laws like the Domestic Violence Act 2010, the Anti Trafficking in Persons Act, and the Prohibition of Female Genital Mutilation Act among others.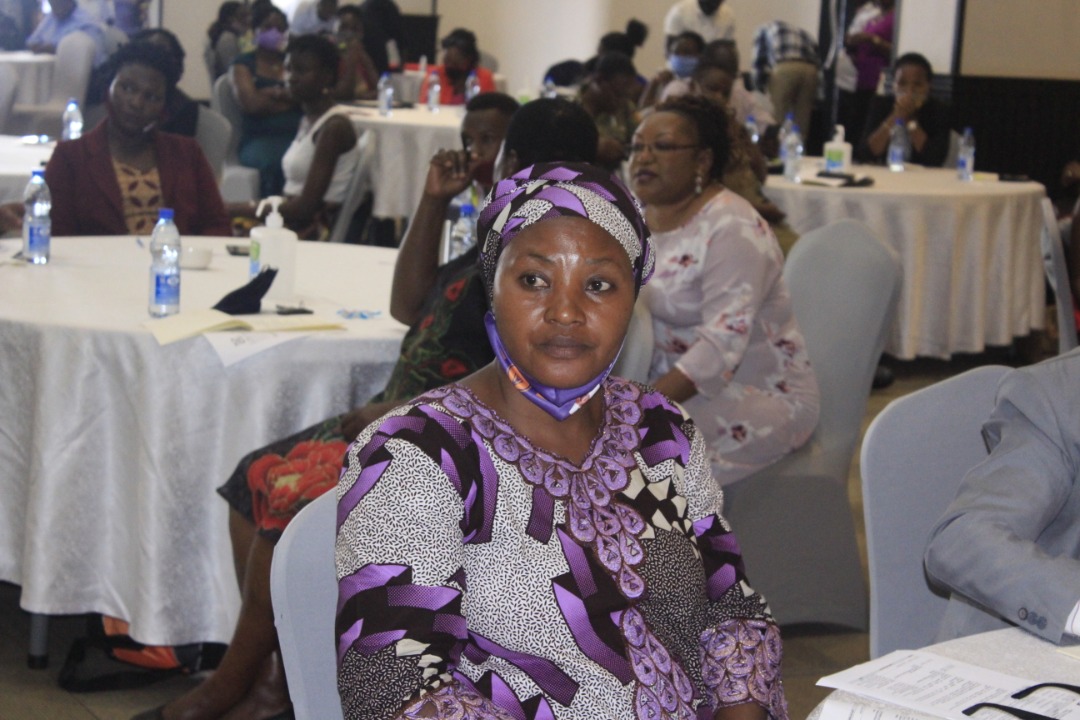 The Launch was graced with government officials, civil workers, women activists and other members of the public. Also in attendance was former Leader of Opposition in the Ugandan Parliament, Winnie Kizza


ALSO READ: What should be done to stop Gender Based violence among Women and Girls